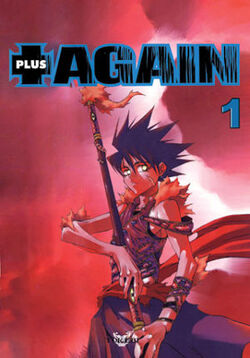 ---
---
Genre:

Action , Comedy , Supernatural , Shōnen"Shōnen" is not in the list (Action, Adventure, Comedy, Drama, Fantasy, Historical, Horror, Mecha, Music, Mystery, ...) of allowed values for the "Genre" property.

Tags:

Martial Arts 

Media:
+Again is a Korean manhwa written and illustrated by GO Jin-Ho.
Plot
Many generations ago, Sonogong, a 342 year old being, was the lone survivor of an attack on the village he vowed to protect. The leader of that attack only wanted Sonogong's great power for himself, but Sonogong would not bow before anyone. He was then sealed for 1500 years to prove to him that the world humans would bring forth wasn't worth protecting.
External Links
Official
Other Sources
Other Wikis
References