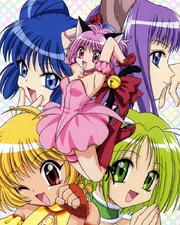 Fantasy is a genre of fiction that commonly uses magic and other supernatural phenomena as a primary element of plot, theme, or setting. Many works within the genre take place in imaginary worlds where magic is common. Fantasy is generally distinguished from science fiction and horror by the expectation that it steers clear of (pseudo-)scientific and macabre themes, respectively, though there is a great deal of overlap between the three, all of which are subgenres of speculative fiction.
In manga and anime, the genre of fantasy is dominated by supernatural worlds, powers and transformations. In its broadest sense, however, fantasy comprises works by many writers, artists, filmmakers, and musicians, from ancient myths and legends to many recent works embraced by a wide audience today.
Overview
[
]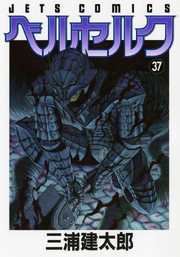 The identifying traits of fantasy are the inclusion of fantastic elements in a self-coherent (internally consistent) setting, where inspiration from mythology and folklore remains a consistent theme. Within such a structure, any location of the fantastical element is possible: it may be hidden in, or leak into the apparently real world setting, it may draw the characters into a world with such elements, or it may occur entirely in a fantasy world setting, where such elements are part of the world. Essentially, fantasy follows rules of its own making, allowing magic and other fantastic devices to be used and still be internally cohesive.
Conventions
[
]
Anime conventions, such as Ohayocon or Anime Expo frequently feature showings of fantasy, science fantasy, and dark fantasy series and films, such as Sorcerous Stabber Orphen (fantasy), Sailor Moon (urban fantasy), Berserk (dark fantasy), and Spirited Away (fantasy). Many science fiction/fantasy and anime conventions also strongly feature or cater to one or more of the several subcultures within the main subcultures, including the cosplay subculture (in which people make and/or wear costumes based on existing or self-created characters, sometimes also acting out skits or plays as well), the fan fiction subculture, and the fan video or AMV subculture, as well as the large internet subculture devoted to reading and writing prose fiction and/or doujinshi in or related to those genres.
See also
[
]