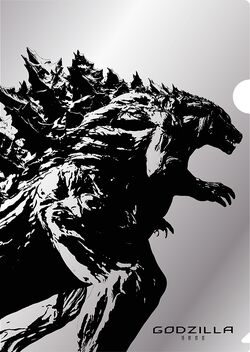 ---
Gojipedia
Wiki founding
:
Error: Invalid time.
"Error: Invalid time." contains an extrinsic dash or other characters that are invalid for a date interpretation.
Page count
: 3,284
Last checked
: 2018/08/04
---
Demographic:

Genre:

Tags:

Media:
Godzilla (ゴジラ, Gojira?) is a 1954 tokusatsu kaiju film produced by Toho Company Ltd., the first installment in the Godzilla series and the inspiration for three anime films by Polygon Pictures: Godzilla: Kaijuu Wakusei (Godzilla: Planet of the Monsters) released on November 17, 2017, Godzilla: Kessen Kidou Zoushoku Toshi (Godzilla: City on the Edge of Battle) released on May 18, 2018, and Godzilla: Hoshi wo Kuu Mono (Godzilla: Planet Eater) announced to release in November 2018.
External Links
References