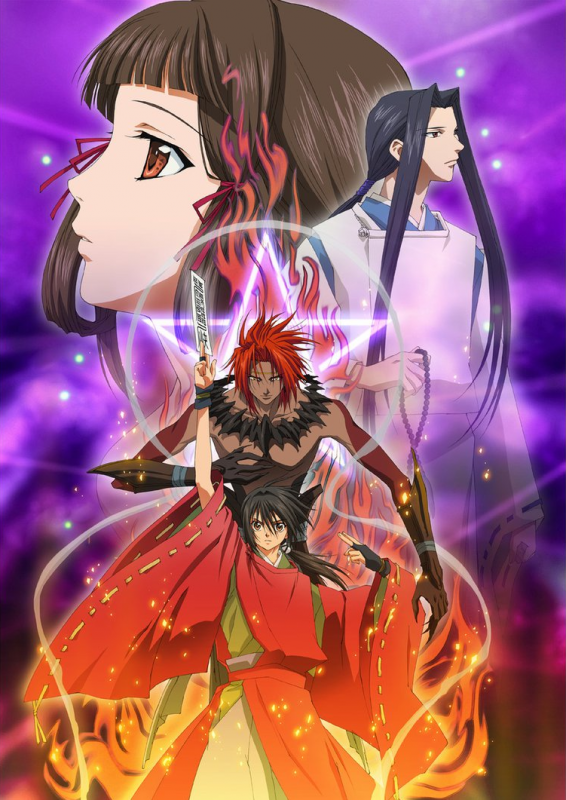 ---
Shonen Onmyouji Wiki
Wiki founding
: December 8, 2010
Page count
: 70
Last checked
: July 19, 2013
---
Genre:

Historical

"Historical" is not in the list of possible values (Action, Adventure, Comedy, Drama, Fantasy, Horror, Mecha, Mystery, Psychological, Romance, Science Fiction, Slice of Life, Sports, Supernatural, Yaoi, Yuri, Hentai) for this property.

Expression error: Unrecognised word "span"., Fantasy , Comedy 

Media:
Shōnen Onmyōji (少年陰陽師) is a light novel authored by Mitsuru Yūki and its illustrations done by Sakura Asagi. The novel is currently serialized in Kadokawa Shoten's The Beans. The light novel currently has 25 volumes, including 3 short stories and a side story. A manga acting as a gaiden is being serialized in Beans Ace. There's also a series of drama CDs, a PlayStation 2 game and a manga adaptation that was announced in 2005 and a musical as well. Moreover, it was announced in August 2006 in Newtype that the anime adaptation is going to be animated by Studio Deen and the character design was to be done by Shinobu Tagashira. Later, it began its broadcast on October 3, 2006.
The anime also premiered on Animax under the title, Shōnen Onmyoji: The Young Spirit Master. It was aired across its respective networks worldwide, including Hong Kong and Taiwan, also translating and dubbing the series into English for its English language networks in Southeast Asia and South Asia, and other regions. The anime was licensed for North American distribution by Geneon Entertainment. However, only two volumes of the series have been released, and have yet to receive a full release due to Geneon's departure from the American market. On July 3, 2008, FUNimation announced that it had struck a deal with Geneon to release several of their licenses, including Shōnen Onmyōji.
Story
The series, set in the Heian era, Abe no Masahiro is the grandson of the great onmyōji, Abe no Seimei. Seimei, who passed his teachings on to his grandson, Masahiro who has lost his sixth sense and the ability to see spirits. Masahiro constantly feels resentful for being in his grandfather's shadow.
Even so, one day, Masahiro meets a fox-like creature which he names Mokkun (もっくん) who shows him his true potential powers after fighting a demon. Mokkun is actually Tōda (騰蛇), see Teng (mythology), who prefers to be called Guren. He is one of the twelve shikigami called the Shinshō (神将), who has pledged his loyalty to Seimei and is helping Masahiro to surpass his grandfather.
Masahiro's dream to surpass his grandfather may not be realised easily as not only does he have to convince the other Shinshō that he is Seimei's true successor, he must also increase his power in order to stop demons coming from China, the other parts of Japan and the Underworld as well as rival onmyōji's who want to destroy Japan. He also has to keep his promise to protect Princess Akiko of the Fujiwara clan.
External Links
Official
Other Sources
Other Wikis
References