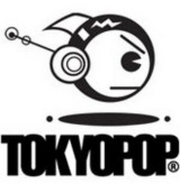 Tokyopop, stylized TOKYOPOP, and formerly known as Mixx, is a distributor, licensor, and publisher of anime, manga, manhwa, and original English-language manga in German. It previously published works in English and Japanese. Tokyopop had its headquarters in the Variety Building in Los Angeles, California, and branches in the United Kingdom and Germany. Tokyopop products are available internationally.
On April 15, 2011 the ComicsBeat website announced that Tokyopop would be shutting down on May 31, 2011; the German branch of the company would continue to publish for the international market. Company president Stu Levy posted a farewell letter on the American Tokyopop website; however, this site was redirected to the Tokyopop Facebook page beginning in May, 2011.
Tokyopop's official Twitter account has recently stated that it's "ultimate goal is to start publishing manga again". With this, Stu Levy implies that they might restart publishing manga.
Community content is available under
CC-BY-SA
unless otherwise noted.