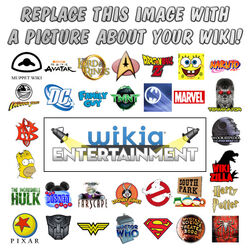 ---
Toriko Wiki
---

Toriko Manga Written and illustrated by Mitsutoshi Shimabukuro.
Plot
In a world where the taste and texture of food is extremely important, there exist individuals known as Gourmet Hunters (美食屋 Bishokuya) who specialize in the acquisition of rare ingredients and animals. Toriko is one of these hunters and it is his dream to find the most precious foods in the world and create the ultimate dinner course. As one of the most skilled hunters in the world, he is regularly hired by restaurants and the rich to seek out new ingredients and rare animals. A man with inhuman ability, he utilizes his incredible strength and knowledge of the animal kingdom to capture ferocious, evasive, and rare beasts to further his ultimate goal. He is accompanied by a weak and timid chef named Komatsu who, inspired by Toriko's ambition, travels with him to improve his culinary skills and to find rare ingredients. An organization that seeks to take control of the world's entire food supply increases the struggle.
History
Toriko began serialization in the manga anthology Weekly Shōnen Jump on May 19, 2008. The individual chapters have been published into tankobon volumes since November 4, 2008.As of April 4, 2011, the series spans over 130 chapters and 14 tankobon volumes. At San Diego Comic-Con International 2009, Viz Media announced they had licensed the manga for an English-language release in their Shonen Jump imprint. The manga premiered in the February 2010 edition of Shonen Jump. The first volume of Toriko was released on June 1, 2010, and Viz has released four English-language volumes as of March 1, 2011.
Reception
Toriko is currently enjoying considerable success. Readers have consistently ranked it among the top five Shōnen Jump titles in the Shōnen Jump popularity polls alongside the likes of best sellersOne Piece, Naruto and Bleach. Also, by May 2011 the total sales for the series has broken through 7.4 million copies.
Community content is available under
CC-BY-SA
unless otherwise noted.